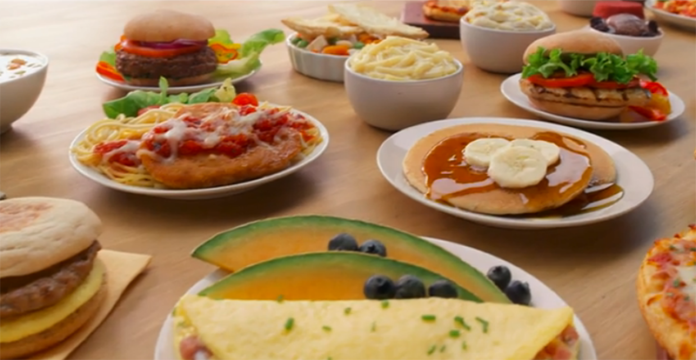 Nutrisystem, Inc. a leading provider of weight-management products and services, announced today its first-time ever multi-brand approach with two new distinct programs, Nutrisystem® Lean13 and the all new South Beach Diet®, on deck for the start of 2017.
From its flagship Nutrisystem brand comes the clinically-tested Nutrisystem® Lean13 program. New for 2017, Lean13 is designed to deliver weight loss of up to 13 pounds and seven inches in the first month. Also for 2017, South Beach Diet makes its debut as a structured meal delivery weight-loss program, following Nutrisystem, Inc.'s acquisition of the brand in December 2015.

"The entire team is very excited to begin the year with two iconic brands, underscoring our multi-brand strategy, which we began developing last year with the acquisition of the South Beach Diet," said Dawn Zier, President and CEO of Nutrisystem, Inc. "We are committed to delivering easy-to-follow, effective weight-loss solutions. And as a leader in the weight-loss space, we continue to innovate to provide customers with options that speak to their needs, knowing that no two dieters are the same."
Nutrisystem Lean13 Program Highlights
Convenient and easy-to-follow, Lean13 has more than 150 menu items. As with all Nutrisystem® programs, it provides safe and meaningful weight loss with no fads or gimmicks. Plans include comprehensive support and counseling options from trained weight loss coaches, registered dietitians and certified diabetes educators available seven days a week from the Company's award-winning contact center.
New to the program this year are NutriCrush® bars to crush cravings and best-selling TurboShakes™, packed with probiotics to support digestive and immune health and to help reduce belly bloat.
Also included is the free enhanced NuMi® digital app, which acts as the customer's weight loss companion and provides an easy-to-use, interactive and personalized solution. The NuMi app integrates seamlessly with the Nutrisystem program and syncs with Fitbit®, Apple Health®, Jawbone® and more and is available for free download at the iTunes App Store and Google Play.
All foods in the Nutrisystem portfolio contain no artificial flavors, colors or sweeteners and more than 120 foods have no artificial preservatives. Nutrisystem offers a wide variety of foods frozen at the peak of freshness, nutrition and flavor. Nutrisystem® foods meet the USDA guidelines for fat, saturated fat, trans fat, cholesterol, sodium, carbohydrates, fiber and protein. Nutrisystem also offers plans for those who are pre-diabetic or have Type 2 diabetes.
Nutrisystem Lean13 Marketing Campaign, 10 Years with Marie Osmond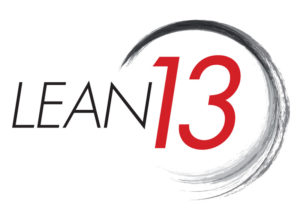 The Nutrisystem Lean13 campaign will roll out with several integrated marketing and advertising campaigns involving television, digital, print and social media. This year marks Marie Osmond's 10th year as a Nutrisystem ambassador and she will be prominently featured throughout such campaigns. Marie lost a total of 50 pounds on Nutrisystem and continues to look and feel great!
"For the last decade, Marie has been a wonderful partner," said Keira Krausz, CMO of Nutrisystem, Inc. "Each year, she continues to inspire us and is always willing to go the extra mile. Marie is genuine and relatable, and our customers can't seem to get enough of her. We are proud to call her a member of our team."
In addition to Marie Osmond, the Nutrisystem program boasts a cast of several aspirational and highly relevant brand ambassadors who have successfully lost weight on the program, including Hall of Fame quarterback Dan Marino, who lost 22 pounds and has served as an ambassador for 11 years; actress and producer Melissa Joan Hart, who lost 40 pounds; soap opera actress Genie Francis, who lost 40 pounds; actress and entrepreneur Soleil Moon Frye, who lost 40 pounds; former defensive tackle Jim Stuckey, who lost 50 pounds and former The Voice contestant Meghan Linsey, who lost 30 pounds. In addition, the Nutrisystem brand recently began working with world-renowned bridal and fashion designer Pnina Tornai, who uniquely understands the weight loss needs of brides.
Nutrisystem Available in Select Retailers
Nutrisystem is available at Walmart stores nationwide and other regional retail outlets with 5-day weight loss kits in several varieties such as Jumpstart, Protein Powered, Homestyle, and Diabetic. Additionally, Nutrisystem has a line of individual products including NutriCrush Bars and Shakes, Sweet and Savory Snacks, and lunch items such as Thick Crust Pizza.
South Beach Diet Program – From Bestselling Book to Structured Meal Delivery
Acquired by Nutrisystem, Inc. in December 2015, South Beach Diet® makes its debut as an all-new structured weight-loss program, offering a safe, effective method of weight loss, and introducing easy-to-follow principles that help achieve long-term optimal health. The plan features fully prepared, globally inspired meals that are flash-frozen to maintain the highest quality of taste and nutrition, and delivered right to the customer's doorstep. The South Beach Diet was created by Dr. Arthur Agatston, a renowned cardiologist from southern Florida. In 2003, he published "The South Beach Diet," which became a runaway bestseller with more than 23 million copies in print and multiple titles appearing on the New York Times bestseller list.
"This past September we began our beta test of the South Beach Diet and we saw strong consumer interest in the brand and our overall opportunity to capitalize on the strong brand equity of the program," said Zier. "We will begin rolling out the all new South Beach Diet in January and it will ramp up over time, enabling us to capture a larger portion of the $10-15 billion addressable weight loss market."
The South Beach Diet has a distinct offering with its own unique look and feel and is supported by a 360-degree marketing campaign, including television, online, print, and digital advertisements, which will begin rolling out in January 2017.
South Beach Diet: A Phased Approach to Weight Loss
The all-new South Beach Diet plan ensures individuals eat heart healthy, good fats that nourish and satisfy, versus other high protein diets that do not distinguish between good and bad fats. The plan is based on Dr. Agatston's three-phased approach to weight loss and features meals with no artificial colors, sweeteners or flavors.
Phase 1: Designed to reset the body, and reduce cravings for sugar and refined carbohydrates, this 14-day phase also delivers rapid weight loss. Customers eat plenty of filling, nutrient-dense foods, lean proteins, vegetables and healthy fats to satisfy their appetite. Meals designated as Phase 1 are gluten-free and include Caribbean Inspired Chicken, Beef Paprikash, Farmstand Garden & Cheese Omelet and Garlic-Ginger Beef & Broccoli.
Phase 2: In this phase, individuals gradually re-introduce other nutritious foods, including fruits, whole grains, and additional vegetables. Easy-to-follow fitness tips accompany this phase. Customers remain in this phase until they reach their desired weight loss goal. Meals in this phase include Chipotle Black Bean Bowl, Edamame Chicken, Portobello Mushroom & Italian Sausage Cannelloni and Double Grilled Sriracha Chicken.
Phase 3: Customers can enjoy all foods in moderation following the basic South Beach Diet, enjoying normal-sized portions. This phase allows a customer to maintain a healthy weight without hunger or deprivation and to live a life of optimal health.
"I couldn't be more pleased with the outcome of the newly reimagined South Beach Diet® program," said Dr. Arthur Agatston, creator of The South Beach Diet. "When you develop a program that works, it's tremendously gratifying to see it be afforded this kind of reach and potential to transform lives. I have no doubt that many people will benefit from this new program."Nutrisystem Lean 13