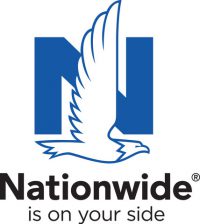 More Americans are conducting e-commerce via mobile apps. That's why Nationwide® today announced a partnership that will enable consumers to purchase renters insurance as they shop for an apartment or condo. Nationwide is the first national insurance provider to offer renters insurance via a real time mobile app.
Nationwide is joining forces with Sure, developers of the first on-demand insurance mobile app in the United States. Using the Sure app (for iPhone and Android), consumers can now get a renters insurance quote, purchase a policy, and pay their Nationwide renters insurance premiums via a mobile app.
"As consumers value more options to purchase our insurance products, we continue to explore new ways to meet their emerging needs," said Mark Pizzi, president and chief operating officer for Nationwide's direct and member solutions business. "Partnering with Sure provides a choice for obtaining renters insurance as a key component to the apartment shopping and living experience. We look forward to protecting what matters most to renters via this new distribution platform."
A recent survey conducted by Nationwide of more than 1,000 millennials indicated that more than half of them did not have renters insurance. However, more than two-thirds of those surveyed indicated they stood to lose more than $5,000worth of belongings should an unfortunate event occur, while three-fourths did not know the relatively low cost of renters insurance.
"We are confident in our new ways to appeal to millennials and serve to educate them about the importance and accessibility of renters insurance," Pizzi said.
"The new offering on Sure's platform is designed to enable renters with insurance options through a fast, automated and secure mobile experience," said Wayne Slavin, CEO of Sure. "We are proud to offer our customers renters insurance provided by Nationwide. As a Fortune 100 company and A.M. Best, A+ rated carrier, this partnership with will allow us to provide our customers the stability and credibility to protect their most valuable possessions."
Nationwide will initially roll out the mobile app for renters in the states of California and Washington.