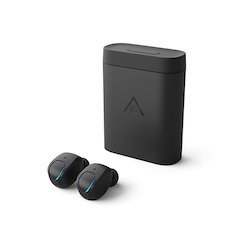 Skybuds, a leader in the hearables space, today announced that, due to popular demand, customers will now be able to purchase earbuds and charging docks separately. Individual Skybuds and Skydocks can be purchased for use in the office, car and gym, assuring users that they'll never be left without their truly wireless earbuds or chargers.
Loyal Skybuds customers have continuously asked for the option to purchase individual pieces to further enhance their listening experience wherever they go. After receiving thousands of request, Skybuds has made it possible for users to buy a single bud in any color (black, silver or white), side (right or left) and ear tip size for only $79.99. Additional charging docks can also be purchased in any color for $49.99.
"Our number one priority is to ensure that users receive the best listening and customer experience. We take every suggestion and request into consideration no matter how big or small," said Jamie Roberts Seltzer, CEO and co-founder of Skybuds. "The ability to purchase the buds and docks individually gives our users more freedom and reassurance that they'll never miss a beat with Skybuds!"
Skybuds continues to develop new features to enhance the user experience. Their ergonomic design includes a twist-and-lock fit to ensure they won't fall out. The Skybuds app includes Find My Skybuds, a proximity-based tracking capability that enables users to identify the last known location where their earbuds were used. The app also includes Awareness, a feature which allows users to listen to music without missing the world around them.