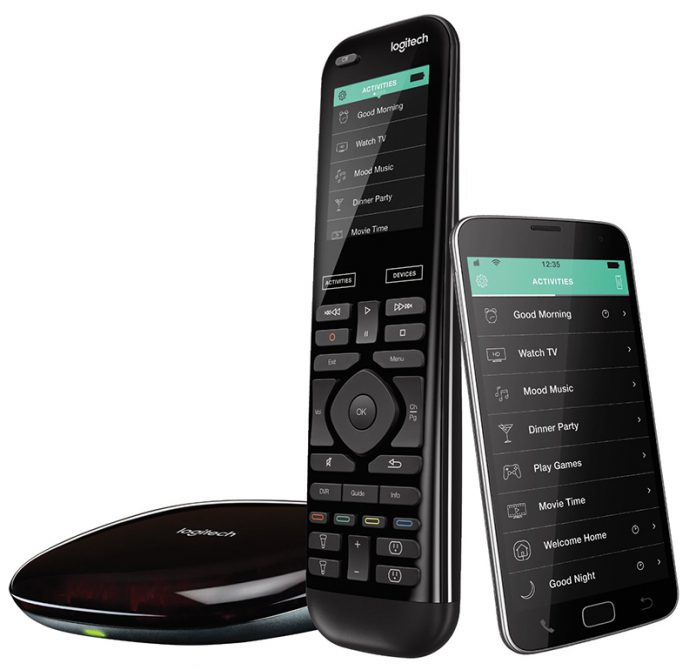 The Logitech Harmony Elite is a great remote to combine all your remotes into one remote and to automate your home control. Harmony Elite is the central command center for your ever-expanding home entertainment system and smart home devices.
The Harmony Elite works with Alexa for voice control as well as SONOS, Apple TV, RUKU, Nest and over 270,000 other devices. You can control up to 15 devices through the touch screen remote or the Harmony App.
You can program the remote to dim your lights when your movie starts. Now if it could only pop the popcorn and bring it to you during the movie. Well when robots become more accessible it will be a great feature to add to this remote.
This remote may be more than the average user. If you do not need to control 15 devices you may consider the Harmony Companion which cost less and only controls 8 devices.
We will be doing a complete hands on review of this remote in 2017.